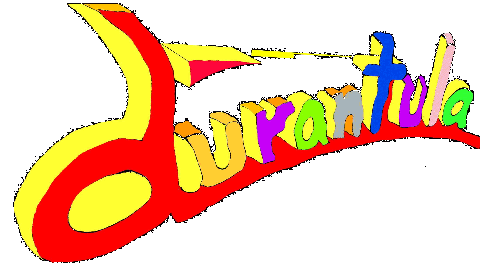 NOW IN THE 12TH YEAR ON THE WEB!!! YEAH!!
NEW PHONE FRIENDLY WEB-SITE!!!
Follow the New durantula Blog!
WELCOME to EARTH durantula music 2014
UPDATES STAY TUNED!
Presenting  durantula GUITARS!!!
the ART OF DURANTULA!!
Check out The Moai Men page! and
The Aliens!!
The Next Big Thing vintage punk rock!!!
BUY at the NEW durantula store, coming soon.
And watch for new durantula releases in 2014!!
This new site is now being updated continually so check often