At blog 18 I've come of age, at blog 21 I'll be able to drink, ha.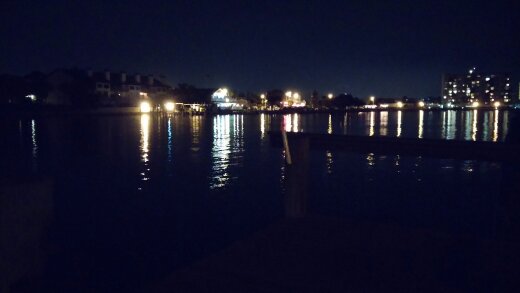 You can't really see it but our house is on the far left on this picture above, I took the shot from the boardwalk on the south tip of Treasure Island looking over at St. Pete Beach.
The front yard pic shows some of the untended landscaping, to my surprise when we got it cleared a bit we realized that the pond in the middle was in the shape of a guitar! Pretty friggin weird, I'd say. So with all the chaos, stress and upheaval, I'm not going to be able to settle down for awhile, I'll be in Chicago and Florida, here and there, blah, blah.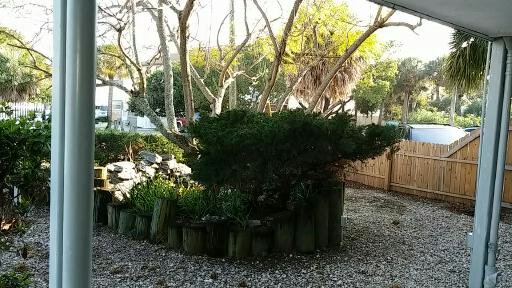 Hey, I'll fit right in with the nut cases down here, did y'all see that video of the woman here that went in to a Mc Donalds wearing just a thong bottom and proceeded to trash the place? wow